Biography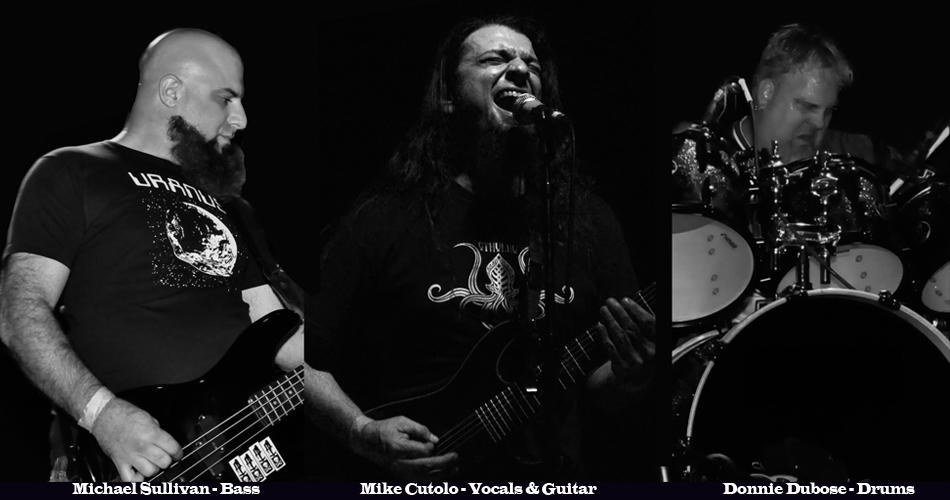 Short version:
Metalcore trio from Tampa, Florida. Musically similar to Pro-Pain, S.O.D. and Sepultura.
Despite being unsigned, they garnered over 10K fans on Facebook within a year of their first release. With the newest album, the band hopes to push it past 20K… and they're almost halfway there.
They formed in 2009 and released their first album, Planet Graveyard, on JUNE 15, 2010

Slightly in depth:
Cutolo breaks it down like this, "One day I woke up and I could scream and play guitar at the same time. It took me a while to figure that out. I had resisted writing lyrics over the years. Everything I wrote was goofy, tongue-in-cheek or intentionally humorous. I struggled with it, big time. I was trying to be profound and write meaningful shit. Later in life, I realized my talent is writing the absurd… so, I decided to go with it. It's easier to write serious stuff now but I do a mix of both."
"Back in '09, I emailed some ideas to my pal Donnie Dubose. He was anxious to play some aggressive drums and was into what I had sent. I still had my rehearsal space, so we got together and ripped it up. We had been band mates before, so right out the gate, it was a great fit. Seven months later, we put out our first album."
"We recorded that first album in the warehouse. Scott Carino (Death, Lowbrow, Fester) came in afterwards to record the bass lines. He was a member of the band for about a year and then he decided to split. We recruited my pal Michael Sullivan to handle the low end. After that, we recorded the Aftermath EP in 2012 and the full length Mighty Master album in 2015."
The end.